Norwegian Getaway European Tour - With Premium Drinks Included and Much Much More
Introducing THE EUROPEAN TOUR on NORWEGIAN GETAWAY
Its not too late to book an amazing Summer 2023 Cruise Holiday and Cruise365 have some amazing deals on Norwegian Getaway and her 'European Tour'.  Rather than sailing the same itinerary ever week Getaway is sailing around Europe from June to October with a large range of exciting itineraries.
Before we look at the itineraries a little about Norwegian Getaway:
Size: 145,655 GRT
Built: 2014 (Refurbished 2020)
Guest (Double) Capacity 3,963
Cruising Style: Freestyle (Relaxed, Flexible with a large selection of complimentary dining options)
Experience More this summer on Norwegian Getaway's European Tour. NCL are a leader in Entertainment, Flexible Dining Options and Fun.
Be Entertained at large choice of venues and shows including:
Syd Norman's Pour House with Live Rock Music and Interactive Cast
Burn the Floor, a Broadway Dance Extravaganza
Million Dollar Quartet, the Tony Award Winning Musical
Headliners Comedy Club
and much more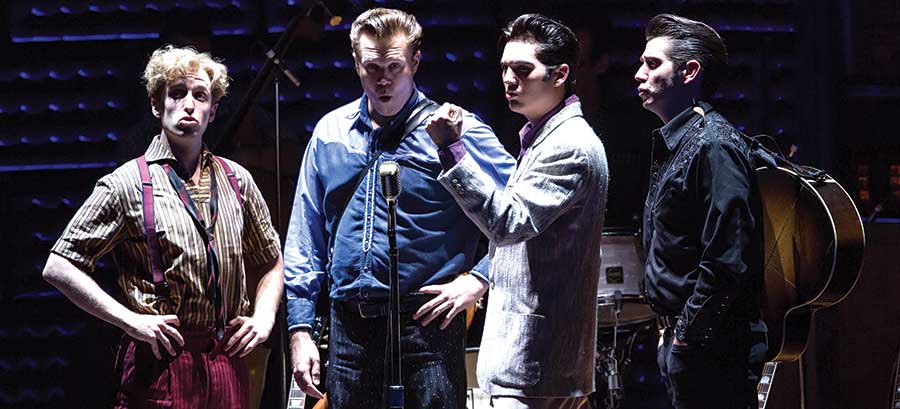 Dine in a choice of Complimentary Restaurants including:
Savour, One of 3 Main Dining Rooms
Taste, One of 3 Main Dining Rooms
The Tropicana Room, One of 3 Main Dining Rooms
Shanghai's Noodle Bar, Asian Restaurant
O'Sheehans Bar & Grill, Casual Dining 24 Hours a Day
Garden Cafe, Casual Buffet
plus for guests staying in a Haven Suite and dine in the exclusive Haven Restaurant
The European Tour Cruises:
Norwegian Getaway – Greece & Croatia Fly Cruise
10 Nights – 2 July 2023
Fly Cruise (Call for Airports)
Includes Bonus Free at Sea:
Free Premium Drinks
150 Mins Wifi
Free Speciality Dining (1pp for Inside & 2pp for Balcony)
Shore Excursion Credits
Itinerary:
1 Nights Stay in Venice (Mestre Area); cruise visits Trieste, Italy; Rijeka, Croatia; Zadar, Croatia; Dubrovnik, Croatia; Corfu, Greece; Santorini, Greece; Kusadasi (for Ephesus), Turkey; Istanbul, Turkey; Mykonos, Greece; Athens (Piraeus), Greece
Inside £1649 pp
Balcony £2049 pp
Special Studio Singe Stateroom £2139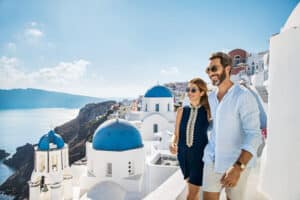 Norwegian Getaway – Lisbon to Southampton European Tour Fly Cruise
10 Nights – 12 October 2023
Cruise sailing Round Trip from Southampton
Includes Bonus Free at Sea:
Free Premium Drinks
150 Mins Wifi
Free Speciality Dining (1pp for Inside & 2pp for Balcony)
Shore Excursion Credits
Itinerary:
Southampton; Le Verdon (Bordeaux), France; Le Havre (for Paris), France; Zeebrugge (for Brussels / Brugge), Belgium; Hamburg, Germany; Amsterdam, the Netherlands; Southampton
Inside £969 pp
Balcony £1329 pp
Special Studio Singe Stateroom £1299
Norwegian Getaway – Lisbon to Southampton European Tour Fly Cruise
10 Nights – 29 July 2023
Cruise sailing from Lisbon to Southampton
Fly Cruise (Call for Airports)
Includes Bonus Free at Sea:
Free Premium Drinks
150 Mins Wifi
Free Speciality Dining (1pp for Inside & 2pp for Balcony)
Shore Excursion Credits
Itinerary:
1 Night Stay in 4* Lisbon Hotel; Lisbon, Portugal; Vigo, Spain; La Coruna, Spain; Bilbao, Spain; Le Verdon (Bordeaux), France; Rotterdam, Holland; Zebrugge (for Brussels / Brugge), Belgium; Le Havre (for Paris); Southampton
Inside £1499 pp
Balcony £1789 pp
Special Studio Singe Stateroom £2049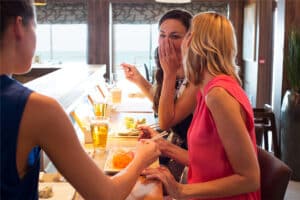 Norwegian Getaway – Southampton to Lisbon European Tour Fly Cruise
9 Nights – 8 August 2023
Cruise sailing from Lisbon to Southampton
Fly Cruise (Call for Airports)
Includes Bonus Free at Sea:
Free Premium Drinks
150 Mins Wifi
Free Speciality Dining (1pp for Inside & 2pp for Balcony)
Shore Excursion Credits
Itinerary:
Southampton; Rotterdam, Holland; Zeebrugge (for Brussels / Brugge), Belgium; Le Havre, France; Le Verdon (Bordeaux), France; Bilbao, Spain; La Coruna, Spain; Vigo, Spain, Lisbon, Portugal
Inside £1475 pp
Balcony £1639 pp
Special Studio Singe Stateroom £2089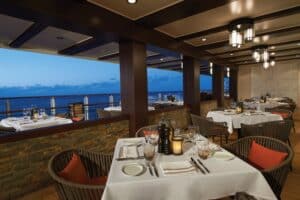 Norwegian Getaway – Lisbon, Spain, Ibiza, France & Italy Fly Cruise
10 Nights – 14 June 2023
Cruise sailing from Lisbon to Rome
Fly Cruise (Call for Airports)
Includes Bonus Free at Sea:
Free Premium Drinks
150 Mins Wifi
Free Speciality Dining (1pp for Inside & 2pp for Balcony)
Shore Excursion Credits
Itinerary:
1 Night Stay in 4* Lisbon Hotel; Lisbon, Portugal; Malaga (for Granada), Spain; Ibiza Town, Ibiza; Palma, Majorca; Barcelona, Spain; Marseille, France; Villefranche (for Nice), France; Livorno (for Pisa / Florence), Italy; Rome (Civitavecchia), Italy
Inside £1779 pp
Balcony £2249 pp
Special Studio Singe Stateroom £2299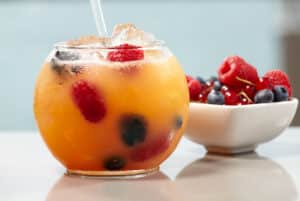 Norwegian Getaway – Italy, Greece & Croatia Fly Cruise
10 Nights – 23 June 2023
Cruise sailing from Rome to Trieste
Fly Cruise (Call for Airports)
Includes Bonus Free at Sea:
Free Premium Drinks
150 Mins Wifi
Free Speciality Dining (1pp for Inside & 2pp for Balcony)
Shore Excursion Credits
Itinerary:
1 Night Stay in 4* Rome Airport Hotel; (Civitavecchia), Italy; Naples (for Pompeii), Italy; Palermo, Sicily; Siracusa, Italy; Corfu, Greece; Dubrovnik, Croatia; Split, Croatia; Rijeka, Croatia; Trieste, Italy
Inside £1779 pp
Balcony £2199 pp
Special Studio Singe Stateroom £2299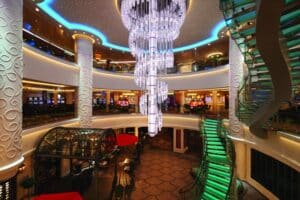 Norwegian Getaway – Greece, Turkey & Italy Fly Cruise
10 Nights – 10 July 2023
Cruise sailing from Athens to Rome
Fly Cruise (Call for Airports)
Includes Bonus Free at Sea:
Free Premium Drinks
150 Mins Wifi
Free Speciality Dining (1pp for Inside & 2pp for Balcony)
Shore Excursion Credits
Itinerary:
1 Night Stay in 4* Athens Hotel; Athens (Piraeus), Greece; Istanbul, Turkey; Santorini, Greece; Mykonos, Greece; Katakolon (for Mount Olympia), Greece; Catania, Sicily; Naples (for Pompeii), Italy; Livorno (for Pisa / Florence), Italy; Civitavecchia (for Rome); Italy
Inside £1779 pp
Balcony £2049 pp
Special Studio Singe Stateroom £2299
Premium Drinks and Much More Included – from £969