The best way I can describe NCL's Free at Sea is it is like buying an Ice Cream at the Seaside and then deciding to treat yourself and add the Flake and the Sprinkles (and possibly the syrup and then dip the cone in chocolate)
Simply put Free at Sea allows you to take an amazing holiday and for more than a reasonable price customise it so you can enjoy more and worry less about your budget.
Currently for Cruise365 guests in the UK when taking the Free at Sea option you receive:
Premium Drinks Package: 
the 1st and 2nd guest* in the stateroom receive Premium Drinks Package, this is any alcoholic drink up to $15 per serving plus a Soda Package.
So this means that a guests aged 21** and over who have purchased the Free at Sea package as part of their Cruise holiday can have any Cocktail, Spirit, Wine by the Glass, Sparking Wine by the Glass or Beer that has an advertised cost of $15 or under. You will also receive a soda package where you can have any 'draught / well' soda such as cola.
Bar Service Charge Included:
If you order any drink included in the Free at Sea package your Bar Service Charge is included, this is where there seems to be confusion, we have seen a lot of blogs from non-travel professionals looking for click bait saying you have to pay a 20% bar service charge, this is not the case if you have took the Free at Sea package in the UK. The only time you would pay a bar service is if you order a drinks not included in your Free at Sea package.
Spanish VAT Rules (Important):
** Important Note – Spanish VAT Rules, unfortunately due to current Spanish VAT rules, any cruise that sails from Spain on an EU Cruise will be subject on the Free at Sea package to Spanish VAT (this also applies to a cruise that doesn't start in Spain when in Spanish Ports / Waters).  this basically means that even on Free at Sea inclusions a guest will need to pay a nominal Spanish VAT Tax. (info below)
Due to local tax regulations, please note that a 21% Spanish VAT will be added to applicable retail items purchased on board for sailings departing from Spain and calling to European port cities. Additionally, a 10% VAT will be applied to all food and beverage purchases made onboard, including purchases made under our Unlimited Open Bar or Specialty Dining packages, for certain sailings departing from Spain or any European itinerary while in Spanish waters.
Simply put if you order a drink that is on your Free at Sea package eg a Beer costing $8, the drinks and the Bar Service charge will make the drink Free but you will still need to pay the Spanish VAT at 10% which in this example would make that a 80 cents charge for the drink.
 Speciality Dining Experience
NCL give you an amazing choice of dining options included but if you buy the Free at Sea package you will also be given the opportunity to experience one of their speciality dining experiences, there are various speciality restaurants including Cagney's Steakhouse, Le Bistro, Teppanyaki etc, depending on the duration of the cruise and stateroom type you book you will receive between 1 & 4 Speciality Dining credits***
Shore Excursion Credits
For those who wish to explore their destination and have the security of taking NCL's shore excursions you will receive $50 Per Stateroom Per Cruise Port shore excursions credits as part of the Free at Sea Package. Please note that you do not receive a shore excursion credit at your embarkation port and disembarkation port.
Onboard Wifi
Depending on the duration of your cruise NCL will allocate guests with the Free at Sea Package either 150 or 300 minutes of wifi to use onboard the ship. You can sign in and out of your minutes allowance and spread this over the cruise.
Free at Sea Costs and Benefits*
Duration
Cost*
Premium Drinks
Included
Bar Service Charge Included
Wifi Minutes
Shorex Credit Per Stateroom
Number of Speciality Meals*
3- 6 Nights
£99
Y
Y
75
$50
1
7-8 Nights
£149
Y
Y
150
$50
Studio, Inside, OceanView 1
Balcony & Above 2
9-11 Nights
£199
Y
Y
150
$50
Studio, Inside, OceanView 1
Balcony & Above 2
12-16 Nights
£249
Y
Y
300
$50
Studio, Inside, OceanView 2
Balcony & Above 3
17 Nights
£299
Y
Y
300
$50
Studio, Inside, OceanView 2
Balcony & Above 3
* Free at Sea is only available for 1st and 2nd guest in stateroom at above prices. Guests not of a legal drinking age will be given a soft drinks package instead.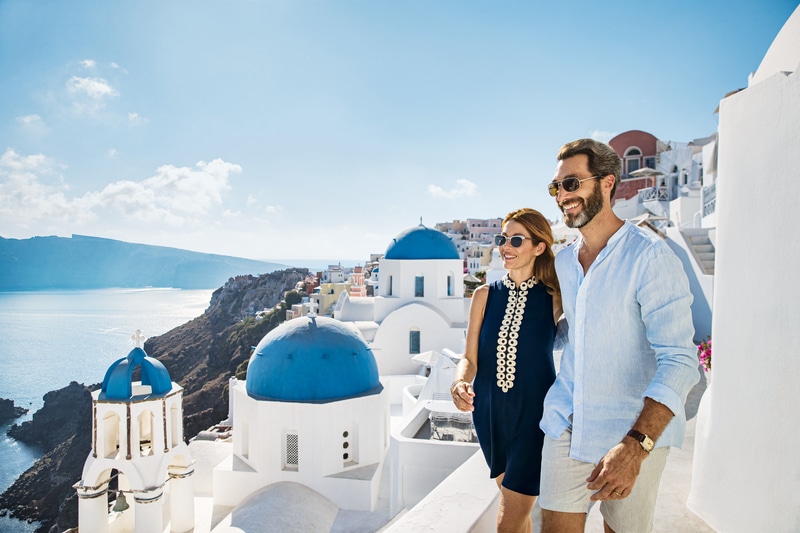 FAQ's
Q) Can I order a drink that is over the $15 threshold and if so how much would I be charged ?
A) Yes, you can purchase a drink over the $15 threshold, you would be charged the difference between the drink price and the $15 plus a 20% Bar Service Charge on the difference in the drinks price,  so for example, you ordered a glass of Champagne for $18, you would receive a receipt to sign for the difference between the $18 and the $15 threshold ($3) plus a 20 % Bar Service Charge on the $3, so you would pay $3.60 ($3 plus a .60 cent service charge)
Q) Why is the Wifi only 150 / 300 Minutes and can I purchase more minutes ?
A) On a ship there is a limited bandwidth meaning if all guests received unlimited wifi you would find it very slow especially at peak times, NCL give you the courtesy of 150 / 300 Minutes depending on duration of the cruise so you can check in for your flights, keep in touch with home etc. You can purchase extra minutes on board the ship.
Q) Can I upgrade to the package to Premium.
A) Yes you can upgrade to a Premium Package after you have booked your cruise with the FREE at Sea package, you would pay the upgrade directly to NCL and you will be charged a 20% service fee on top of the upgrade price. I would advise you to look carefully at this as the supplement to upgrade can be quite high and the normal Free at Sea is very comprehensive.
*Free at Sea benefits only apply to the 1st and 2nd guest in a stateroom, you would have to pay the full NCL price plus a service fee if you wanted to add an additional guest to the package after you have made the reservation.
** Depending on the where the cruise is sailing the legal drinking age is 21 (in Europe guests aged 18-20 can drink 'corks and caps' which is beers, wine and the soda package, a guest aged 18 to 20 can not purchase spirits / liqour or cocktails with spirits / liqour in them.
*** Speciality Dining is valid for 1st and 2nd guest in the stateroom only, there will be a selection of restaurants you can use these for from the set menu (if you decide you want to order A La Carte you will pay a supplement but this is shown on the menu, any supplement you pay will also incur a Service Charge).  Please note that not all listed speciality dining restaurants, events will be included in this package. It is your responsibility to book into your chosen restaurant when you are on board (either on the app or in person at any of the restaurants front desks in opening hours.
NCL Free at Sea Plus
Personally I think that the Free at Sea package is fabulous value for money, but you may want more inclusions.  This is possible and the table below shows you the latest additional charges and inclusions.